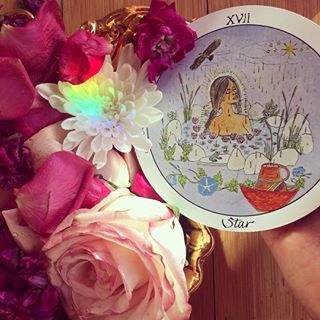 Today, I know the Goddess lives within me!
She grants me her knowledge and love all things.
Goddess of wisdom,
I ask you with all of my being
Please grant me your divine gifts
Forever guide me
By the Goddess, blessed be!
The Goddess is my light with each new day
The Goddess feeds my soul in every way,
She walks beside me, always there to guide me
She is there with me, come what may.
Moon Goddess of the mysteries,
Queen of the waves, tides, and sea,
Beloved lady, shine your silver light
I call you bright star of the night
Beloved Mother of the womb and well,
Next to your beauty, all others pale
I call upon your laughter and love
Beloved wise woman, spinner of life
Weaver of dreams, ans sacred wife
Fair Goddess of wisdom, I call thee
Moon Goddess of beauty, come to me!
May I be One with your divine light
May I feel you with me day and night
By the grace of the Goddess, so be it!
I use this prayer in times when I feel low. When I feel drained. When I feel to lose myself and my core. Because, let's face it, we're human.
Recite this prayer helps me to find my connection to the goddess, to the mystery of life and to my heart.
Let the words pour rain of strength and wisdom upon you, dear soul.
It's reproduced from "Tarot Shadow Work" by Chr. Jette.
Photo above pictured Key XVII The Star from the Moptherpeace Tarot. Artist is unknown.