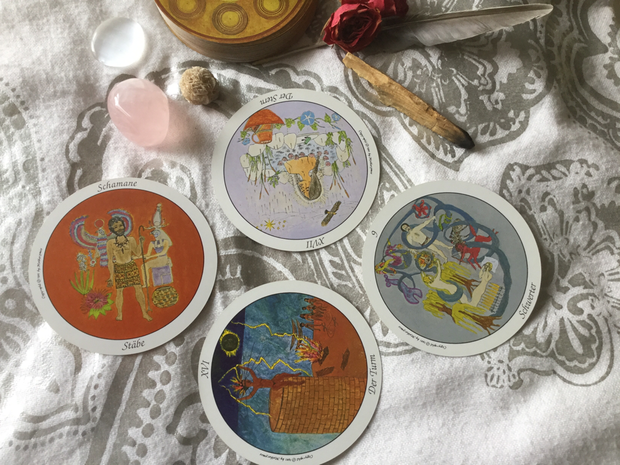 The Motherpeace deck is the most important one in my collection! Hands down.
It's based on many ancient goddesses as well as on illustrations of woman across four per-Christian cultures. It partly go back 30.000 years!
It's lineage is across the pre-patriarchal time. In this time people understand the shamanic transformation of the dark goddess. They instinctively knew the eternal quality of mysteries.
In this deck the feminine archetype manifested in polar opposites of the cycle.
As well as the moon the female body has his cycles. We as woman have bleeding times around full moon and ovulations time around new moon. It's the light side and the dark side of the cycle. Like yin and yang.
And both creators, Vicky Noble and Karen Vogel, depicted this cycle wonderful in the deck! They understand to show the raw power of the snake or shakti combined with a sensitive femininity, which makes this deck so easy to understand for woman specifically. The pictures reminds you how to free yourself from form and structures and old patterns.
The dark goddess is the container of life, of death and of rebirth. She is the combination of the male and female parts of the world. 
Through a deep trust and faith from rooted in the earth, we know that the power comes through us. Nevertheless the 
dark goddess is there to holds us, through all of the shamanic awakening we going through. 
It's an opportunity for us to align with a natural organic process which is going to carry the creation of a new world that suits us, that suits life and relates to us. When we understand that the past is the source of our knowledge to handle our daily life, we are able to bring our mundane modern life of today in alignment with our spiritual higher wisdom. Then we are able to live a peaceful and supportive life, not a life against woman, femaleness and the dark goddess.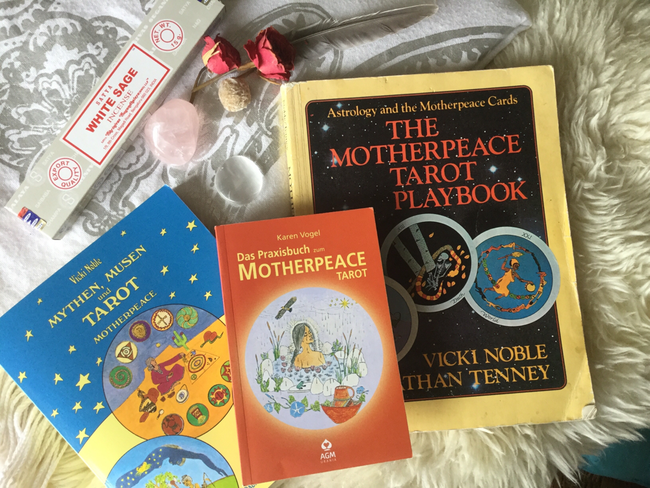 As you may be know, I am a collector of tarot decks. I love them all.
I understand tarot decks as a source to grow and to understand yourself deeper and better.
They are a mirror of your unconscious.
But this deck is my absolute favorite one!!!!
I love it. I even own two copies. The mini version for my purse and to carry all around with me, and the traditional one. I also think about a second normal size deck as a backup... Crazy, right?
But this deck burst me open. 
This deck is the base of my inner healing and the grounding within my priestess being.
This deck is grounded in the realm of the dark goddess and therefore in the shadow work in itself.
It's easy to find dark goddess decks. Today there are several decks available, but this deck is the mother of all!
It's also "easy" to paint a shadowy dark goddess deck.
But to find a deck, which is able to actual talk to you without any words, meanwhile it respects your feelings and the truth - well that's a goldmine.
This deck is able to do that. Trust me.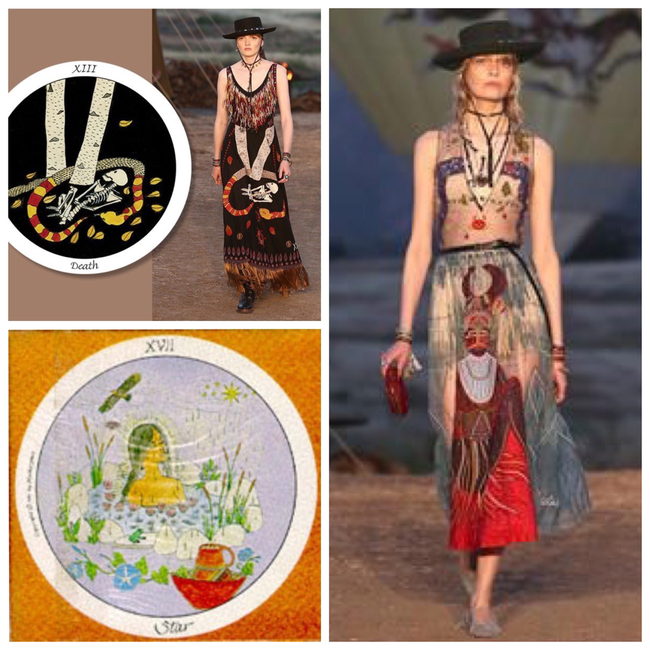 After a little research you'll find out that Vicky is the teacher or inspiration of the majority of the creators of the goddesses decks.
She re-instruct many woman in the knowledge of feminism and womanhood. Without being against men!
She also inspired Dior's artistic director, Maria Grazia Chiur. She used the pictures for the new collection 2017/2018, as you can see above.
That and also the fact of the awakening of the collective need for femininity and female shamanic healing power, the Motherpeace deck experience a renaissance.
Vick is also a kind of mentor too. Well unfortunately not in person. I live on the other side of the world...
But trough books and old recordings she teaches me the most vivid knowledge of all time. The most healing and transformative wisdom I own and what I share with the world and my customers, I experienced in the last months of using this deck. Honestly.
I'm so grateful to finally found this deck! 
You transformed the world, Vicky and Karen.
I play everyday in deep respect and thankfulness with this deck.
It's so much fun.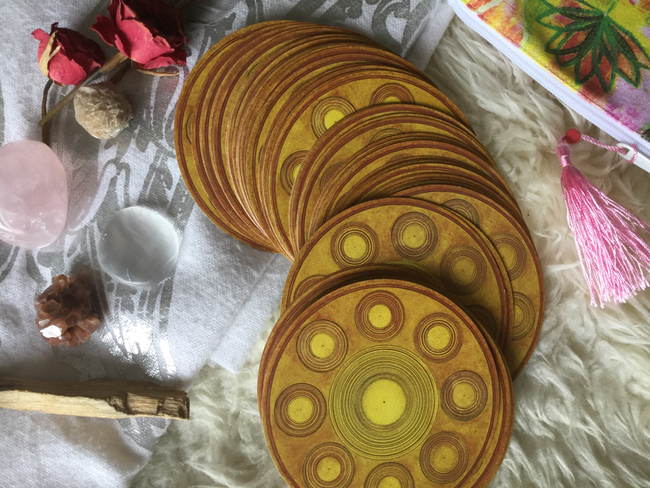 Creator: Vicky Noble and Karen Vogel 
It's a 78 card deck.
Justice numbered VIII and Strength numbered as XI
Release date: first time 1981 and several times after that. 
Now available: US Games inc. 
Books: there are several books are available. And I can recommend everyone. I love the writing from Vicky Noble. She is easy to understand and very intuitive.
Favorite use for the deck: I use it everyday and with every spread and question. Nevertheless, my favorite spread is the Motherpeace spread, which I will introduce you very soon.